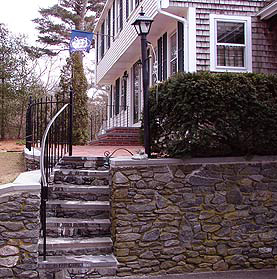 An attractive railing can add beauty, value and safety to any home.
Small touches, such as an ornamental lamp post can make your home really stand out.
We offer many attractive options for the homeowner wishing to "upgrade" the look of their home. Stair railings are a safety must, and with our ornamental iron work they can also add a look of elegance and refinement to your staircase. In addition, we create many styles of gates and fences.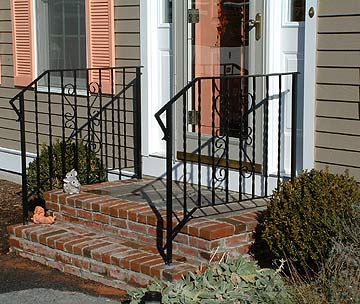 Residential Stairs & Railings
Our ornamental wrought iron work is widely sought after by homeowners. Whether you need a simple railing, gate or more elaborate custom work, our staff will work with you to understand your vision and bring it to light.

Let us work with you to design your job to your specifications. We have the skill, experience and in house AutoCAD color plotting capabilities up to 42" wide.

Feel free to browse our website to view a small sampling of our work. Please visit our PORTFOLIO to view more examples of our work. If you have any questions about what we can do for you please call (508)732-0190 or email us.

(508) 732-0190